We are a real estate investment group and cash home buyers – we buy houses in any condition and all price ranges in Fort Worth. We typically buy homes from sellers who are facing some difficulty in life such as a divorce, bankruptcy, or foreclosure. We also buy homes that have been inherited and houses that will require a large investment in time and money to make the necessary repairs.
Sell Your House Hassle-free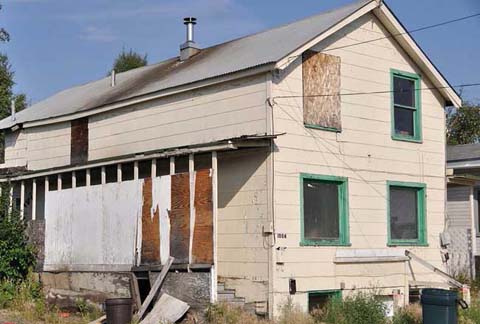 1) No Repairs
2) No Real Estate Commissions

3) No Realtors
4) No Mortgage approvals ( we pay Cash! )

5) No Waiting – we close Fast
We will buy your house "as-is", in any condition. Most houses have one or more of the following physical problems – sometimes all of them. Do you want to hire contractors to fix all of these issues? If you wish to sell your house "retail" then it will have to pass a physical inspection in order for the buyer's lender to approve the financing. That means you have to update and fix or replace everything that is out-of-code or beyond its useful life.
Common Physical Problems with Houses
Foundation Damage
Roof Repair or Replacement
A/C and Heating Equipment
Plumbing problems including old metal / concrete pipes
Outdated Kitchen
Outdated Bathrooms
Out-of-code Electrical Panel / System
The Advantages of Selling your home to a Home Investor
Yes – 100% Cash
Yes – Sell Home Fast
No Fees
No Realtor, no 6% commission
No Waiting
No Inspections
No Repairs
We understand why home owners want to sell their Fort Worth houses at retail prices. Everybody wants the best price possible. But to receive the best price possible you have to offer a product (your house) that is as good as the better homes in your neighborhood. You have to have modern and updated bathrooms and kitchen. All major systems in the house – electrical, A/C, heating, plumbing, roofing, lighting, and foundation – have to be in good or excellent condition. And if you decide to make all the upgrades and repairs to your house then you have to sell it through a realtor and accept the lending decisions made by the buyer's lender. And then there are the buyers that get "cold feet." Do you really want all of that hassle?
Disadvantages of Selling your House with a Realtor
1) Waiting Time
2) 6% commission for the realtor
3) Lender approval of financing for the buyer
4) Repairs required by buyer's lender
5) Buyers who get "cold feet" and back out of the deal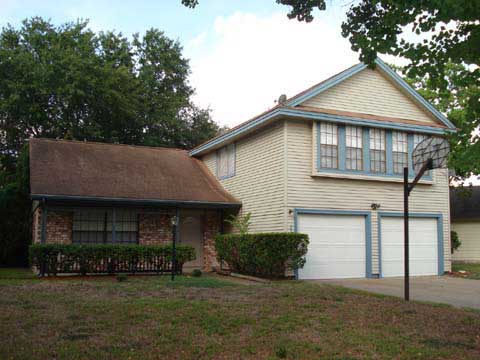 Call us at 817-852-6300 and sell your house fast to Fort Worth Home Buyers. We will make you
an offer within 24 hours

after visiting your property.

Fort Worth Home Buyers
Fort Worth, TX 

Fort Worth, Haltom City, Naval Air Station Jr, Arlington, North Richland Hills, Hurst, Kennedale, Bedford, Keller, Crowley, Colleyville, Euless, Burleson, Haslet, Azle, Mansfield, Southlake, Roanoke, Grand Prairie, Aledo, Grapevine, Newark, Lillian, Joshua, Irving, Flower Mound, Justin, Dallas, Cresson, Rhome, Godley, Weatherford, Coppell, Cedar Hill, Alvarado, Keene, Duncanville, Venus, Springtown, Argyle, Lewisville, Boyd, Midlothian, Cleburne, Carrollton, Desoto, Denton, Lake Dallas, Granbury, Addison, Red Oak, Paradise, The Colony, Waxahachie, Little Elm, Frisco, 75001, 75006, 75007, 75008, 75010, 75011, 75014, 75015, 75016, 75017, 75019, 75022, 75027, 75028, 75029, 75034, 75037, 75038, 75039, 75050, 75051, 75052, 75053, 75054, 75056, 75057, 75060, 75061, 75062, 75063, 75065, 75067, 75068, 75077, 75099, 75104, 75106, 75115, 75116, 75123, 75137, 75138, 75154, 75165, 75167, 75168, 75207, 75208, 75209, 75211, 75212, 75220, 75224, 75229, 75232, 75233, 75234, 75235, 75236, 75237, 75244, 75247, 75249, 75287, 76001, 76002, 76003, 76004, 76005, 76006, 76007, 76008, 76009, 76010, 76011, 76012, 76013, 76014, 76015, 76016, 76017, 76018, 76019, 76020, 76021, 76022, 76023, 76028, 76031, 76033, 76034, 76035, 76036, 76039, 76040, 76044, 76048, 76049, 76051, 76052, 76053, 76054, 76058, 76059, 76060, 76061, 76063, 76065, 76071, 76073, 76078, 76082, 76084, 76085, 76086, 76087, 76092, 76094, 76095, 76096, 76097, 76098, 76099, 76101, 76102, 76103, 76104, 76105, 76106, 76107, 76108, 76109, 76110, 76111, 76112, 76113, 76114, 76115, 76116, 76117, 76118, 76119, 76120, 76121, 76122, 76123, 76124, 76126, 76127, 76129, 76130, 76131, 76132, 76133, 76134, 76135, 76136, 76137, 76140, 76147, 76148, 76150, 76155, 76161, 76162, 76163, 76164, 76177, 76178, 76179, 76180, 76181, 76182, 76185, 76191, 76192, 76193, 76195, 76196, 76197, 76198, 76199, 76205, 76226, 76244, 76247, 76248, 76262, 76299